Liposuction Mumbai
Best Liposuction Centre in India
Looking for Liposuction in Mumbai. Liposuction Mumbai India is the best centre for liposuction in Mumbai. Dr. Manojkumar Manwani is the best liposuction surgeon in Mumbai. Liposuction can be done for face, neck, arms, male breasts, female breasts, abdomen, hip, flank and back, buttocks, thighs, calves and ankles. Methods available are tumescent liposuction and ultrasound assisted liposuction.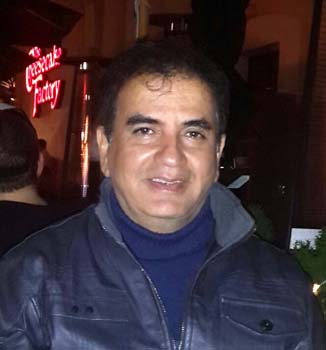 Dr. Manojkumar J Manwani
                            M.S., D.N.B.
Senior consultant
Cosmetic & Plastic Surgery
Dr. Manojkumar J Manwani is the best surgeon for liposuction in Mumbai India with experience of more than 25 years in this field. His results for liposuction are highly aesthetic.
Cosmetic surgery appeals to indian men
Liposuction is the surgical aspiration of subcutaneous fat by use of cannula attached to a vaccum pump. The essence of liposuction is removal of fat by blunt discontinuous dissection without interruption of their large neurovascular bundles coursing to the skin from the deep fascia.
Liposuction was initially used for spot reduction of localised fat deposits in patients at or near ideal body weight. More recently however liposuction has been used for circumferential treatment of multiple anatomical areas, resulting in more comprehensive reshaping and reduction of body. Notwithstanding the surgeon's ability to remove large volumes of fat liposuction is not a substitute for ahealthy lifestyle.
Liposuction
Click on links to see pictures
"Cosmetic Surgery is effective in many patients because it changes body image. As long as this change is perceived by the patient as an enhancement, there will be resultant positive changes in his or her emotional life and behavioral pattern and thus, improved quality of life."           
                                                     ------Dr. Manojkumar J Manwani
Dr. Manwani's
Cosmetic Surgery Clinic
Criticare Hospital,
Main Gulmohar Road, J.V.P.D.S.,
Andheri (W), Mumbai-49, INDIA
For appointment please Call
+919820167509
+918169622775
Email:
Also visit:
http://www.cosmeticsurgerymumbai.com
http://www.plasticsurgerymumbai.com
http://www.cosmeticsurgeoninmumbai.com
Liposuction Mumbai India